Sell A Car Near Hawthorne CA
How to Sell a Car

near Hawthorne, California
If you're eager to learn the best way to sell a car in Southern California, we're here to help. Our Chrysler and Dodge dealership near Hawthorne, CA, has tips on how to sell a car and get the most money for your used vehicle. What's more, if you'd like to sell a car for cash, then chat with Scott Robinson Chrysler Dodge Jeep Ram. We can assist with all your car-selling needs, no matter the sedan, truck, van or SUV you drive. You can sell a car quickly with these informative tips.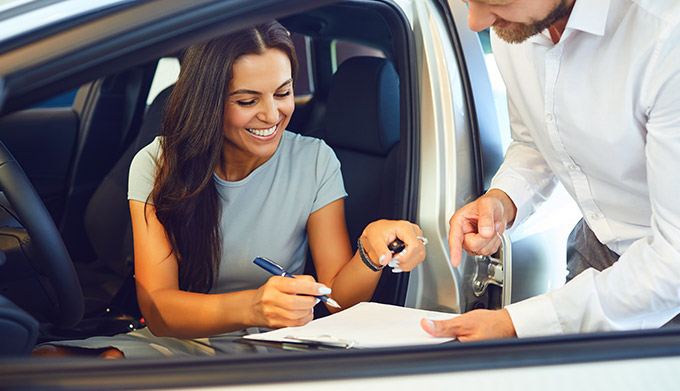 Where Should I Sell My Car in SoCal?
We always suggest drivers sell a car to a dealership. This will ensure you get the most value for your vehicle. And it's vital you receive a great sales price on your used car so that you can pay off your auto loan or put an even bigger down payment on your next ride, like a new Jeep. Here at our Torrance, CA, Jeep dealer, you have two options — trade in your used car or sell it for cash and walk away. We'll leave the decision up to you so that you can get the most for your used vehicle!
How Do You Sell a Car to a Dealership in Torrance?
When you sell a car to a reputable dealership like Scott Robinson Chrysler Dodge Jeep Ram in Torrance, CA, you can expect our team to perform an inspection. Not only will this help us determine the used car's value, but it will also give us a chance to send an offer to you based on the market value and the vehicle's condition. To get started, we recommend using the online trade-in appraisal tool on our site and finding out what your used car is worth. Then we'll follow up with you to schedule a time for you to trade in a car nearby.
Can I Sell My Car If I Still Owe Money on It?
Yes, you can still sell a car if you owe money on it. If you sell a car to a dealership, you will need to let the lender know the difference between the sale price and what you owe on your auto loan in California. Our nearby Ram dealer will then pay the sale amount to the lender and take your used car off your hands. Other factors to consider, like what you should do when you sell a car in Torrance, CA, include:
Collecting all the paperwork associated with your used car
Having the title handy if your car is paid off
Service records and original sales paperwork
Schedule auto service to ensure your car is ready to sell